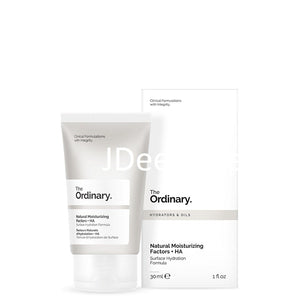 A hydrating formula with amino acids, dermal lipids, and hyaluronic acid.

Solutions for:
- Dryness

If you want to know more…
This formula offers non-greasy hydration that acts as a direct topical supplement of natural moisturizing factor components. It contains 11 amino acids, phospholipids, alpha/beta/gamma fatty acids, triglycerides, sterols and sterol esters, glycerin, ceramide precursors, urea, saccharides, sodium PCA, and hyaluronic acid, offering immediate hydration and lasting results with continued use.
How to Use:
Apply after serums as needed for effective surface hydration. If irritation occurs, cease use and consult a physician. Use only as directed on unbroken skin. Patch testing prior to use is advised.
i love it , my face becomes smoother and less oily