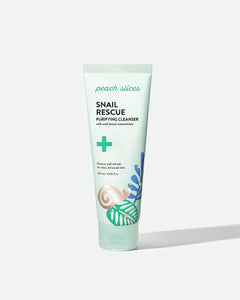 Deep clean, refresh, and purify skin with snail mucin and pine bark extract.
Melt off impurities and deep cleanse with purifying snail mucin and pine bark for refreshed, clearer, calmer skin.

Kickstart your routine with a refreshing and purifying start. Effectively cleanse down to pores without stripping skin of moisture and remove everyday makeup with ease. Washes off with a satisfying crisp, clean, hydrated feel while deeply awakening skin. The gentle feel formula is pH balanced and packed with snail mucin and pine bark that helps curb breakouts while reviving skin.

Expect a gentle formula and supercharged results: discover more purified, calmer, and clearer skin with every cleanse.

Great for all skin types including Sensitive skin, Breakout-prone & Fungal acne.