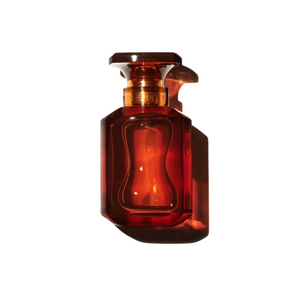 Magnolia and musk unite with tangerine, blueberry and hints of Bulgarian rose absolute, geranium and patchouli, to create a unique blend that expresses itself uniquely on each wearer for a one-of-a-kind scent that is all heart and pure soul.
Smells divine! Well worth the splurge if you love floral and spicy scent
It is cheaper to get this from JDee Spree, as compared to purchase directly from the Fenty website. I don't have to worry about the high foreign exchange rate, etc. Also, we are not entitled to the freebies that come with the perfume on the Fenty website. JDee Spree website is easy to navigate and safe to purchase. Can even get ask for promo codes from their Instagram account. I got excited and forgot to wait for the code. Hence, I had purchased without the code haha but was assured that I can still use the code for my next purchase. I only have one comment, and it's more about Fenty than JDee Spree.....the perfume bottle cover is a little tight to open. Kind of have to tug a little harder to get the bottle open. This perfume smells so good and lasts all day with just one spray.