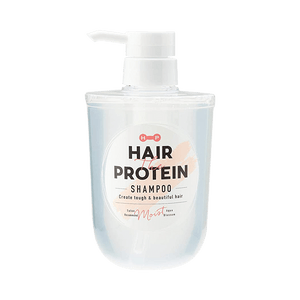 Beauty Hair Care while shampooing.

 
Containing protein-derived moisturizing ingredients extracted from natural and healthy ingredients (almond protein, soy protein, royal jelly protein, honey protein, whey protein, rice protein).

 
15 kinds of amino acids, keratin, silk and hematin are well blended to support proteins work effectively while reparing damaged hair.

 
The shampoo conditions your hair resistant to damage.

 
The scent of aqua blossom, contianing gorgeous rose and geranium with fresh fruit and elegant white musk.