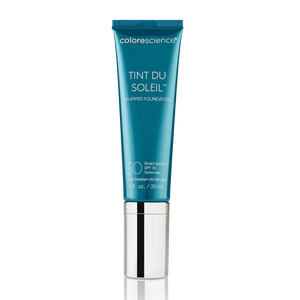 LIGHT COVERAGE + SKINCARE

Foundation meets skincare. Treat your skin to a more even complexion while nourishing and strengthening with effective ingredients. Tint Du Soleil® Whipped Mineral Foundation provides light coverage that blurs imperfections, evens skin tone, and leaves skin feeling silky.
Replenish skin with ceramides and milk lipids that provide comforting hydration while collagen-building peptides and a multi-vitamin complex work to improve skin health with every application. Protect from sun and environmental exposure that cause skin aging with all-mineral Zinc Oxide and Titanium Dioxide that deliver SPF 30 defense.