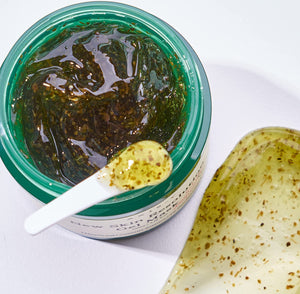 New Skin Resolution Gel Mask is a calming soothing face mask which features 2% niacinamide and centella asiatica for brightening and soothing factors.

The mask is suitable for all skin types, it is particularly suitable for acne-prone and sensitive skin.

This calming gel mask provides a cooling sensation and soothes the skin with the featured heartleaf which also regulates sebum production and helps irritated skin.

This soothing face mask also features mugwort for a boost of antioxidants.

How to use: After cleansing the face, apply an even layer onto dry skin while avoiding the immediate eye and mouth area. Gently rinse off with warm water after an adequate amount of time.