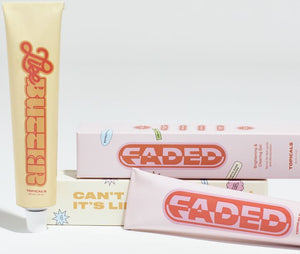 Bundle Included: 
1 x Faded 50ml
1 x Like Butter 50ml
- Balances skin tone
-Restores dry flaky skin
- Smoothes rough and textured skin
Get Faded, our best-selling brightening and clearing gel, and Like Butter, our thick whipped hydrating mask.
Faded has a sulfur-like smell. 
Like Butter has an oat-like smell. 
We do not recommend using Faded in the same routine with AHAs, BHAs, or retinol.