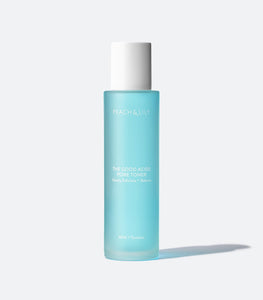 Gentle enough for daily exfoliation
This pH-adjusting toner helps gently slough away dead skin cells, leaving pores clean and ready to absorb beneficial skincare ingredients. Starring AHA to loosen dead skin cells and a blend of nourishing botanical extracts to calm inflammation, this is your fast lane to sparkly pores. Gentle enough for daily exfoliation on even the most sensitive skin, this game-changing formula includes a pore-refining blend of AHA, salicylic acid, and other ingredients-- hand-picked to keep your complexion clear without irritation. The Good Acids Pore Toner also includes cape lilac, eggplant and turmeric extracts as well as allantoin and aloe to soothe and nourish. Think of this balancing formula as a refreshing way to keep your pores in check every day-- no harshness needed.

Over time, the color of the formula may slightly shift due to the natural ingredients. And that's OK, as the formula remains potent and stable. This is what natural looks like - so enjoy your uniquely-hued formula.
size: 100 ML