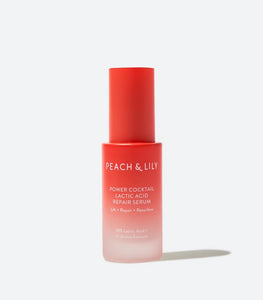 10% lactic acid and 12 natural extracts actively resurface and repair
Not your typical lactic acid serum. This unique power cocktail combines 10% lactic acid with 12 active extracts, each with special properties to deliver visible results. Our potent yet gentle formula is ideal for tackling even stubborn age-related skin issues and visibly restoring youth. It also helps prevent accelerated signs of aging.

Visibly and dramatically lift, firm, smooth lines, refine texture, even skin tone and boost radiance.

10% lactic acid is uniquely cocktailed with 12 active extracts, including panax ginseng and red algae, to repair and resurface, so that your skin can have a new beginning.

Texture: lightweight, fast-absorbing, silky and cushiony

Scent: zero fragrance or essential oils.
Apply to skin after cleansing and toning. Apply before or after Glass Skin Refining Serum for enhanced results. Follow up with moisturizer. Start by using 3 times per week and build up to once daily use, either AM or PM.