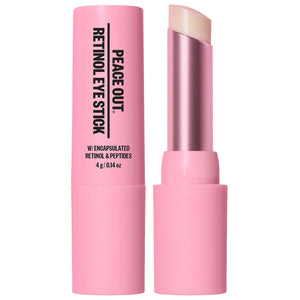 A concentrated serum balm that addresses tired skin by minimizing the appearance of fine lines, wrinkles, and texture for smoother-looking eyes.

- Encapsulated Retinol: Softens the look of fine lines and wrinkles and visibly smooths texture.
- Power Peptide Complex: Smooths the visible signs of aging for firmer-looking skin.
- Vegan Squalane and Vegan Astaxanthin: Prevents dehydration and boosts moisture for visibly bouncy, glowing skin.

Formulated to treat and hydrate in one step, this formula has encapsulated retinol-plus peptides and a powerhouse antioxidant, astaxanthin, that independent ingredient studies show is 6,000 times stronger than vitamin C.