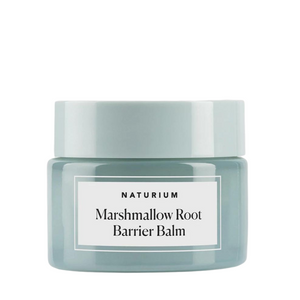 This balm is formulated with a soothing blend of marshmallow root, centella asiatica, colloidal oatmeal, arnica and milk thistle to lock in moisture and help strengthen the skin barrier over time.
BENEFITS
Luxurious, dense marshmallow root balm provides an occlusive barrier to lock in moisture
HOW TO USE
Apply a generous amount of the marshmallow root barrier balm and gently pat it into skin to absorb. Use as the last step in skincare routine, whenever skin needs extra comfort.