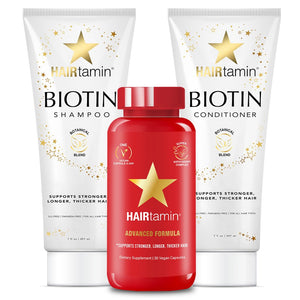 Unlock your hair growth potential with our gorgeous growth bundle which includes a 1 month supply of Advanced Formula and our Biotin Shampoo + Conditioner set.
Hair health improved
Baby hair growth are very visible. Besides, I usually have oily scalp but one of the first noticeable difference was that my oiliness was almost gone. Looking forward for more hair growth.