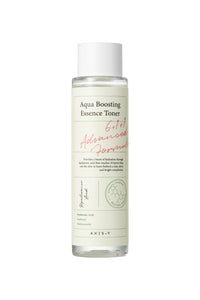 A moisture-boosting daily toner containing 10-Hyaluronic Acid and six premium natural ingredients. This combination of ingredients hydrate and lock in moisture to reach 10 layers deep into the skin. Calms and soothes the skin while leaving it fully refreshed, hydrated and glowing.
Great toner
Very suitable for my skin, highly recommended
Axis-Y
Taking advice from the seller for my skinissues, using almost the whole range of axis-y and im loving it!